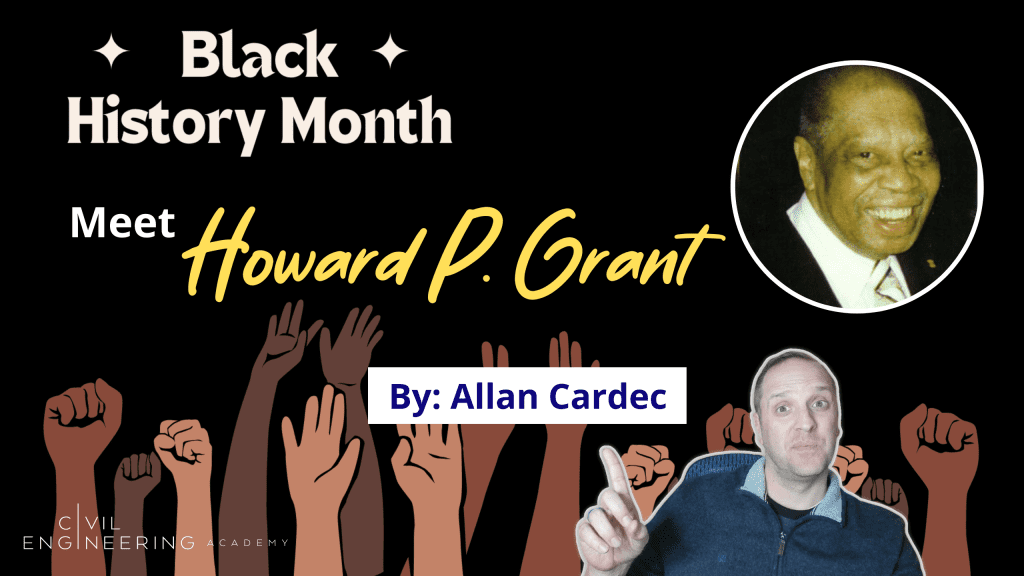 February has been designated as Black History Month since 1976. It's an annual moment to celebrate the achievements and contributions of African Americans to different areas of society. And guess what? Engineering is one of them.
Various African American engineers had to overcome societal and professional obstacles to succeed, making history and paving the way for future generations. Thus, celebrating their role in the field is not only important but also necessary. Why, you ask?
Despite some positive changes over the years, African Americans are still highly underrepresented in engineering. According to Pew Research Center, only 9% of workers in STEM are Black and only 5% of all workers in engineering specifically are African Americans.
Do you get why Black History Month is important now? Standing on the shoulders of Black engineering giants of the past is a huge step towards increasing the representation of African Americans in the field.
One of those giants of the past and a man of many "firsts" throughout his life was Howard P. Grant. Here's a bit of his life journey, as well as some remarkable professional achievements and significant contributions to empowering fellow African Americans in the field.
A Remarkable Engineering Career
Howard was born in Houston, Texas, in 1925 but moved to Los Angeles with his family while still a young boy. After high school, he spent two years at the University of California, Los Angeles, before transferring to the University of California, Berkeley (UC Berkeley).
His studies were interrupted by a period of military service in the US Air Force. But after that, he returned to UC Berkeley to complete his engineering degree, and that's where his many "firsts" started.
Howard got his Bachelor of Science in Civil Engineering in 1948, becoming the first African American to graduate from UC Berkeley's College of Engineering. And in that same year, he became the first Black member of the American Society of Civil Engineers (ASCE).
After graduation, Howard went to work as a civil engineer for the San Francisco Water Department. And here, again, he had another remarkable accomplishment: he became the first African American civil engineer to ever work for the City and County of San Francisco.
And on top of that, after getting his PE license, he became only the second Black civil engineer to be an officially licensed PE in the state of California. (Okay, he wasn't the "first" here. But it's still a big deal, don't you think?)
Howard worked at the San Francisco Water Department until 1984. Over the course of his career, he also held the positions of President and Treasurer of the California Society of Professional Engineers.
All these professional achievements make it clear that Howard was a key player in the representation of African Americans in the engineering industry. For young Black engineers, both of his time and now, he was — and still is — a role model, an inspiration, and proof they can be great engineers regardless of race or ethnicity.
And if you think Howard only accomplished things on the professional side, think again. He had many contributions and achievements outside the technical field as well.
Efforts Beyond Engineering
In addition to his professional accomplishments and being known as a respected civil engineer, Howard also helped pave the way for future generations of Black engineers.
In 1970, per a request of his close friend Frederick E. Jordan, Howard held a meeting at his own house of all the Black engineers located in the Northern California area. The goal was to create camaraderie and improve professional opportunities for African American engineers at the time.
This meeting turned out to be the first meeting ever of what would later become the Northern California Council of Black Professional Engineers (NCCBPE), a group dedicated to advancing the engineering careers of African Americans and black youth.
Howard served as the NCCBPE President from 1970 to 1973, and in 1974, the organization was incorporated as a non-profit in the state of California. Although professional development was still emphasized over the years that followed, the need to encourage more African Americans to enter the field became a priority.
Ever since, the organization has sponsored field trips, provided speakers, and hosted conferences for African American middle, high school, and college students to show them how possible and rewarding a career in the field can be for them.
The organization's Museum of African American Technology (MAAT) Science Village has conducted hands-on demonstrations of science and engineering principles while explaining the contributions of African Americans to them. The goal is to get black youth interested in pursuing a career in engineering and the sciences.
In addition, Howard also made efforts beyond NCCBPE. These included being a co-founder of the Engineering Societies Committee for Manpower Training, as well as a board member for Hunters Point's Boys Club and the San Francisco Urban League's scholarship committee.
Howard's Legacy Lives On
Not only was Howard a dedicated and successful African American civil engineer, but he also fought for better overall living conditions and career opportunities for the Black community he himself belonged to.
His efforts and achievements, in and out of the field, had such a huge impact that his alma mater, UC Berkeley, calls Howard an "engineering icon." But it doesn't stop there.
The university goes on to state that his legacy can be summarized by the words of his friend Frederick E. Jordan after Howard passed away in 1997:
Today, Howard's legacy lives on. There are many African American engineers, like Dr. Nehemiah Mabry, inspiring and helping fellow younger Black engineers advance in their careers through various efforts. From social media to online conferences.
And these efforts are not limited to a professional engineering career but also include better living conditions and access to education as well.
Oreu Lugogo, for example, is a Black professional born in Kenya who had the opportunity to study in both the US and Belgium. He now uses all this education to help his fellow countrymen living in extreme poverty as the Kenya In-Country Director for CHOICE Humanitarian.
Conclusion
Black History has always played a huge role in the world's history, which includes the development of engineering and science to this day as you know it. And make no mistake; it'll be a huge part of what comes next in these fields as well.
So, if you're a Black civil engineering student already, or you think of getting into it, don't let the bad-looking statistics hold you back. More African Americans are needed in the field to not only increase their representation but also come up with better engineering solutions for everybody.
And if you need some incentive to take the leap, here it goes: now is probably the best time to enter the field. Why? Two reasons.
First, the nation's infrastructure is in poor condition. It received a C-minus grade in the lastest ASCE Infrastructure Report Card. Therefore, repair and maintenance work is highly needed now — and will be for the foreseeable future. 
Second, when you combine the infrastructure problems with the Infrastructure Investment and Jobs Act, suddenly you have not only work but also a steady salary. The bill will provide $1.2 trillion to solve the nation's infrastructure deficiencies.
What does it all mean? Simple. Civil engineers (read: you) will be needed more than ever before. And if you're an African American in the field, you're not a "black civil engineer" as it's commonly said. Rather, you're a "civil engineer" just like any other — and your expertise will be needed just as much.
And guess what? Here at Civil Engineering Academy, our goal is to help you every step of the way in this journey. Take a look at our exam prep courses. They've already helped nearly one thousand students pass their FE and PE exams and advance in their careers. Be the next!
__________________________________________________
Author: Allan Cardec
A  freelance writer specializing in the civil engineering industry. He helps firms, exam prep companies, professional institutions, trade publications, and other related businesses create engaging content their audience wants. Topics include project highlights, news, academic research, licensure, career development, exam prep, and school.
CEA Resources:
The Ultimate Civil FE Review Course – https://civilfereviewcourse.com
The Ultimate Civil PE Review Course – https://civilpereviewcourse.com
FE and PE Practice Exams – https://civilengineeringacademy.com/exams
Free Facebook Community – https://ceacommunity.com
YouTube Channel – https://www.youtube.com/channel/UCPeFLBZ2gk0uO5M9uE2zj0Q
Newsletter – https://civilengineeringacademy.com/newsletter
Instagram – https://www.instagram.com/theceacademy
Twitter – https://twitter.com/civilengacad
Reach out to Isaac – [email protected]