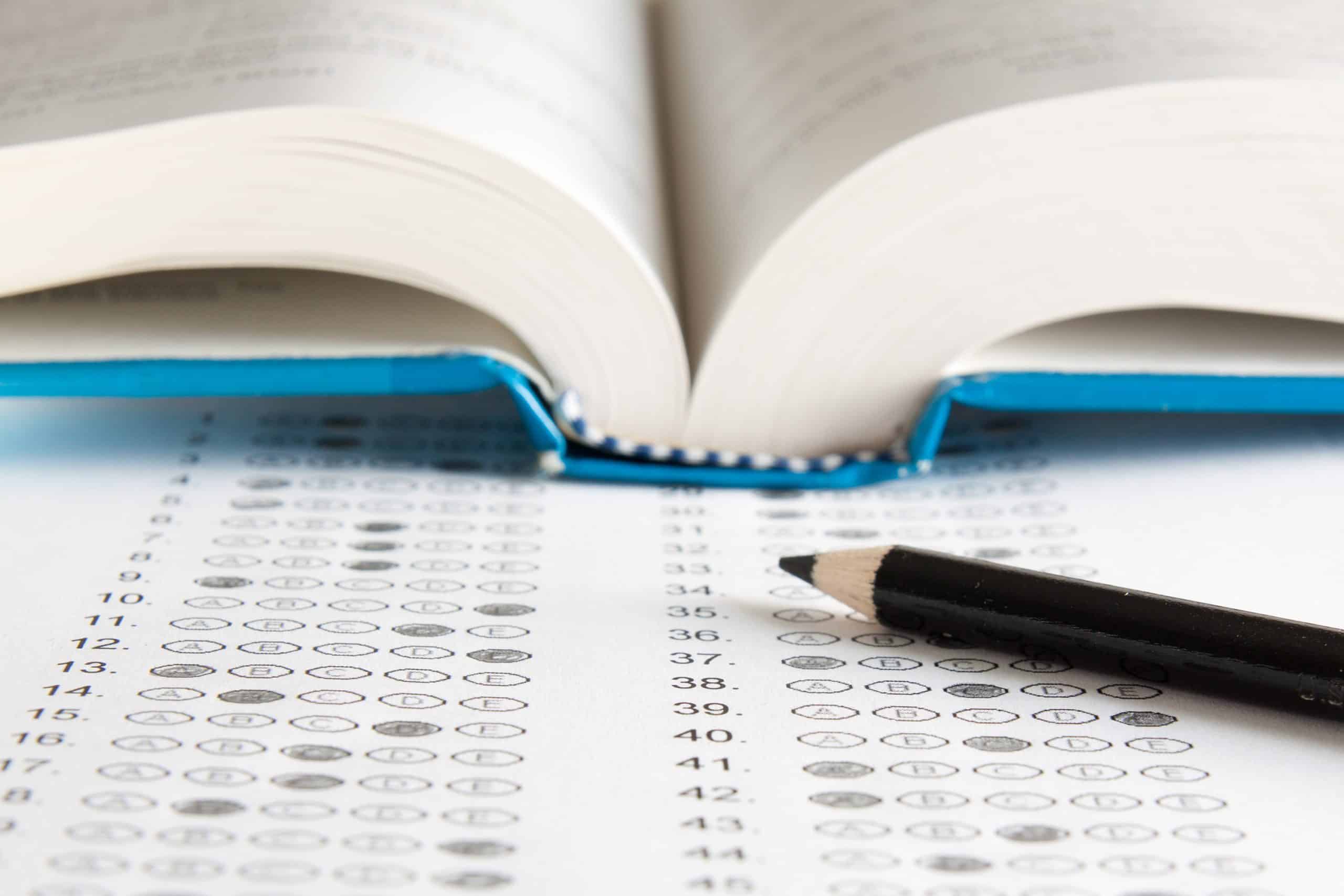 It seems that most questions on the PE exam ask something to the effective of choosing an answer that is "most nearly correct."  This can be a tricky thing when asked and I believe it is meant to be.  If I have an answer that is, maybe 500 ft, and the answer options include 490 ft and a 600 ft which one should I pick?  In order to answer that you have to know what the problem is specifically asking for.  Really pay attention to what they want here.  For example,  are you sizing a pump?  If that was the case, then I would want to round higher because rounding lower would select a pump that wouldn't be adequate for your design.
Here' s what the NCEES organization has said about "most nearly":
"Many of the questions on the NCEES exams require calculations to arrive at a numerical answer.  Depending on the method of calculation used, it is very possible that examinees working correctly will arrive at a range of answers.  The phrase "most nearly" is used to accommodate answers that have been derived correctly but that may be slightly different from the correct answer choice given on the exam.  You should use good engineering judgment when selecting your choice of answer.  For example, if the question asks you to calculate an electrical current or determine the load on a beam, you should literally select the answer option that is most nearly what you calculated, regardless of whether it is more or less than your calculated value.  However, if the question asks you to select a fuse or circuit breaker to protect against a calculated current or to size a beam to carry a load, you should select an answer option that will safely carry the current or load.  Typically, this requires selecting a value that is closest to but larger than the current or load."
I recently did a video and a great audience member called me out in my answer.  It had to deal with finding the maximum radius of a curve and I selected an answer that was larger instead of an answer that was smaller because it was asking for the max radius you could have.  You can check the video out below if you'd like.  You can see that I had to annotate the video so that the answer options made sense.

If you liked the video you can check out more by clicking here or heading to the Civil Engineering Academy's Youtube channel.
The point in discussing this "most nearly" thing is that you will be asked this a lot during your journey in taking the PE exam.  You must absolutely use your engineering judgement on what makes sense here.  Like I mentioned earlier, if you are sizing a pump then you probably want to round up to meet the needs, if you are sizing a maximum size radius then you need to round down.  Just pay attention to what exactly the problem is asking for and really try to make a selection that you know uses your best engineering judgement.   This requires quite a bit of self confidence, but you can do it.  If you are practicing many problems, then you will get use to the type of problems they ask and you will become very familiar with the many different ways they ask it.  If you need more problems to practice you can always check out the breadth practice exam I have for you.
I think discussing PE exam issues like this will help you become better prepared.  Have you ever been challenged with an answer selection because they've asked something to the effect of "most nearly" or "the value is approximately?"   Let me know!
Good luck with studying!
Isaac