We use the term civil engineering all the time, but what does the "civil" part of civil engineering mean? The term civil engineering was first introduced in the 1750s and was used as a way to differentiate infrastructure projects from military projects. Specifically, civil engineering projects involved projects that were in the public's interest – buildings, canals, sewer systems, and water treatment plants. At its core,  civil engineering projects strive to serve the public and serve as an asset to better the communities in which they are located. An important part of civil engineering projects is public participation – involving the public, seeking input and feedback, and addressing concerns throughout all phases of the project. In today's blog post, we offer five tips for hosting successful public meetings in your civil engineering career.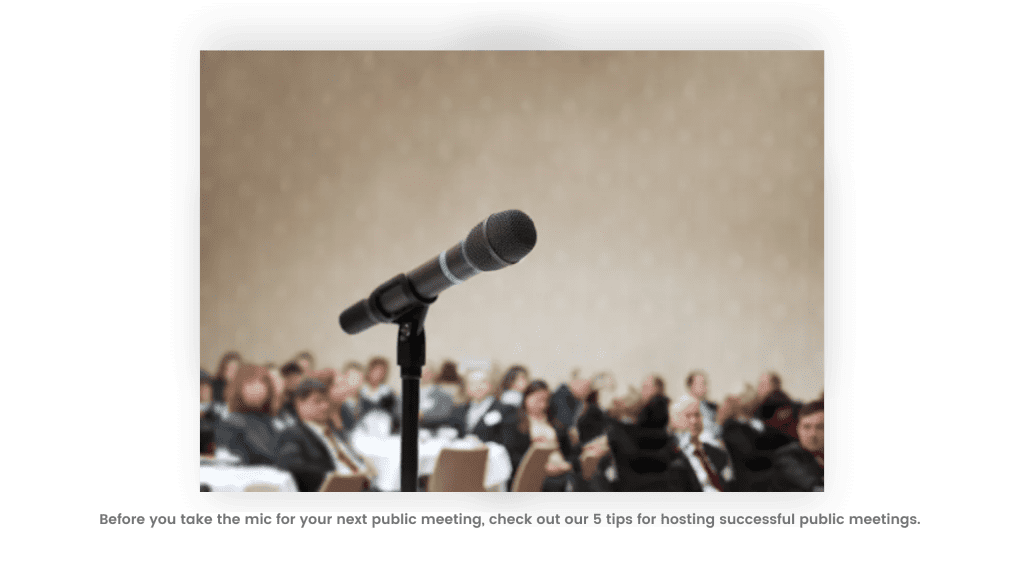 1. Early Engagement is Key
Involving the public as early as possible in the project is crucial to successful public involvement. Ideally, a public meeting should be held in the early design stages to listen to citizens, who likely may provide valuable insights that may inform some major decisions during the project. If you wait to host a public meeting or involve the public until the project is midway through completion, the meeting will look like an afterthought and may cause the public to think you don't care about their opinion or their community, or value their well-being. It may also be too late to form good relationships at this point as well. Perhaps the public meeting is being hosted due to complaints about the project, because people were unaware of the project, its details, or schedule, or maybe they're just tired of construction in their neighborhood. You are already starting off on the wrong foot if the first interaction you have with the public is a negative or controversial issue after the project has already started.. Early involvement and buy-in is key to a successful project and fostering an inclusive environment with open communication during the project. 
2. Avoid Jargon
The civil engineering industry is full of technical jargon, many of these terms are complicated and technical names for simple things. A culvert is a pipe, a change order is a change in the project schedule, project scope, or price, and the list is almost endless. To us, these are terms we use every day, but to the general public, they can be confusing and overwhelming. When hosting public meetings, it is best to avoid technical jargon and keep explanations simple. At the time of this writing, the average American is considered to have a readability level equivalent to an 8th grader or a 14-year-old according to the Center for Plain Language. The medical industry uses this as a benchmark for producing written guidelines, so it may be an appropriate benchmark for public meetings in the civil engineering world as well. I have also heard of public meetings, where people said they were afraid to ask questions because they didn't understand the information and furthermore, have felt embarrassed to publicly admit that they did not understand. We have a responsibility on the projects we work on to make things as clear as possible for citizens and end users of the final project. 
3. Effective Visuals and Maps
People are wired to process visual information much more efficiently than written information. Visual information is also far more attractive to the viewers than written information. When hosting a public meeting, include visuals and maps so people can connect visually with the information. Visuals will help people understand what the construction process and final structure may look like and maps will help people understand what areas will be affected by the construction and overall project. 
4. Test Your Technology and Bring a Backup
Nowadays, most presentations and meetings are predominantly electronic via Powerpoint or some other computer-based presentation. You should always check the electronic capabilities of your meeting space. Does it have a projector or will you need to bring your own? HDMI or other visual connection for your laptop? Does the computer accept a USB drive? Does it have a software program installed to view your information? Write down some of these questions a few days before your presentation to make a checklist that you can review and confirm your resources. 
Similarly, you may also want to bring paper copies or a few handouts of your presentation in case technology does not work. I was giving a presentation recently, and the projector broke. Luckily, I had a few copies of the PowerPoint slides on handouts. I shared the handouts with the audience and a few people had to share copies. While not an ideal situation, being able to at least follow along with the paper copy handouts was better than nothing. On larger project presentations, it may also be helpful to print out larger poster-size copies of the maps that you can display and use as visual aids.
5. Provide Other Avenues of Public Involvement
Let's face it, we are all busy and there is a good chance that someone who wants to attend the meeting may be unable to. Consider other ways of connecting. At a minimum, provide your email and phone number on meeting advertisement information so people can contact you for information. You may be able to share copies of your presentation or summary handouts with those not able to attend the live event. In today's meeting world virtual meetings have become increasingly common and provide access to people with schedule conflicts, mobility issues, or those who may have to travel some distance to attend the meeting. While it may require more technology logistics to set up in advance, consider the possibility of hosting a virtual or hybrid meeting by using virtual meeting platforms such as WebEx or Microsoft Teams (just to name a few). Finally, you may also be able to record the meeting so those that missed the meeting may be able to view it afterward. A recording may also help you capture notes or ideas that were discussed at the meeting and serve as a resource that you can review. Always check local regulations regarding the recording of meetings.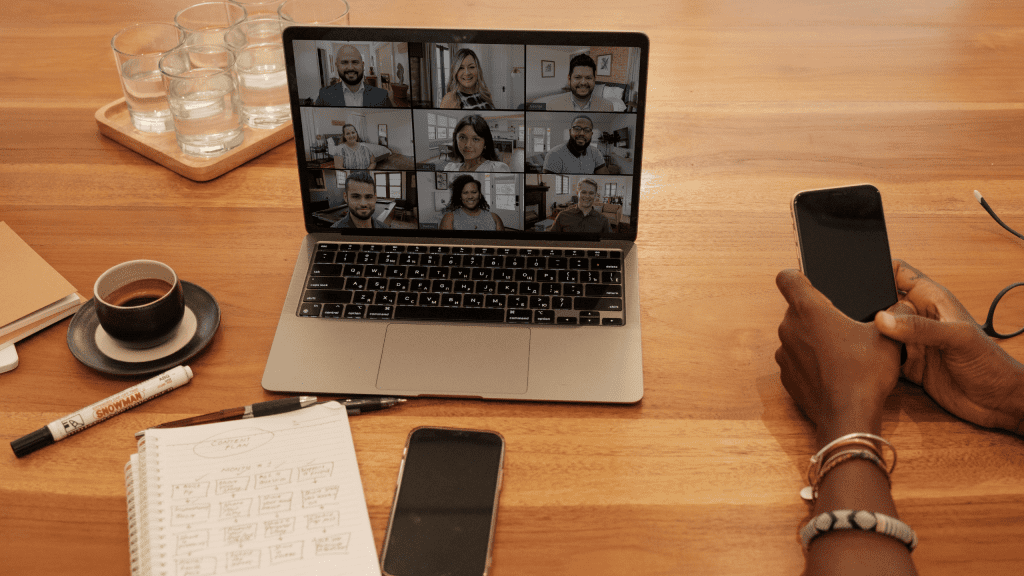 While we may call ourselves civil engineers, we also have a role as educators in the projects we work on. Public meetings are crucial to the success of projects across all disciplines of civil engineering. Licensed professional engineers lead the way on these projects and hosting public meetings is an important career milestone in your civil engineering journey.  We are here to help you every step of the way towards passing your Civil FE and PE Exams. Check out the Ultimate Civil PE Exam Breadth and Depth Review Courses here. We'll see you there! 
Do you have a topic or interesting project that you would like us to cover in a future blog post? Submit it to us here. We would love to hear from you! 
__________________________________________________
Author: Matt Fanghella, PE, CFM
CEA Resources:
The Ultimate Civil FE Review Course – https://civilfereviewcourse.com
The Ultimate Civil PE Review Course – https://civilpereviewcourse.com
FE and PE Practice Exams – https://civilengineeringacademy.com/exams
Free Facebook Community – https://ceacommunity.com
YouTube Channel – https://www.youtube.com/channel/UCPeFLBZ2gk0uO5M9uE2zj0Q
Newsletter – https://civilengineeringacademy.com/newsletter
Instagram – https://www.instagram.com/theceacademy
Twitter – https://twitter.com/civilengacad
Reach out to Isaac – [email protected]