Construction Books
Civil PE Construction Bundle (CCP7): This is the Civil PE Construction Bundle that PPI has put together for you. It includes all the books you need for this depth section of your exam.
The NCEES PE Civil Construction exam is open book – make sure you have everything you need for exam day success. This comprehensive collection of resources provides EVERYTHING you need to pass the PE Civil Breadth and Construction Depth portions of the exam the first time. The review materials in this bundle are updated to the current exam specs, contain thorough coverage of civil engineering principles and codes, and include numerous practice problems to challenge your knowledge of those concepts. This curated bundle includes CERM, the #1 reference manual in the industry, practice problems, and the most realistic practice exams on the market in both print and digital formats. PPI's time-tested, detailed instructional design provides you with the most efficient and effective practice available.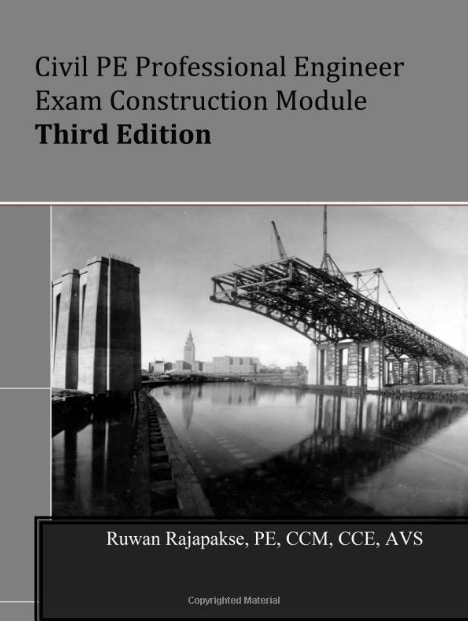 Civil PE Construction Module Practice Problems:  Now for the first time practice problems for the construction module are out. This book is designed to be used with the Civil PE Construction Module, third edition by the same author. The book contains hundreds of problems and step-by-step solutions and a full 40 question sample exam with solutions. Practice problems in concrete, steel construction, masonry, estimating, shoring, reshoring, rigging, scheduling, surveying, machine productivity, loads during construction, shear force and bending moment, and construction safety are provided with step-by-step solutions. This book combined with the Civil PE construction module third edition is sufficient to pass the exam.
Construction Depth Reference Manual:  To pass the Civil PE exam's construction depth section, you'll need to be familiar with the exam topics and how to use relevant equations. The Construction Depth Reference Manual for the Civil PE Exam provides comprehensive coverage of the exam topics. Example problems demonstrate how concepts are applied, and detailed tables, figures, and appendices make it possible to solve many exam problems using the Depth Reference Manual alone.
2015 Wood Design Package – including the National Design Specification: The Wood Design Package brings together all required elements for design of wood structures in one comprehensive document. It includes design information and examples for wind and seismic conditions, sawn lumber, structural glued laminated timber, structural-use panels, shear walls and diaphragms, poles and piles, I-joists, structural composite lumber, structural connections (nails, bolts, screws), metal plate connected wood trusses, and pre-engineered metal connectors. The Wood Design Package includes: 2015 NDS with Commentary and NDS Supplement; Special Design Provisions for Wind and Seismic (SDPWS) with Commentary; ASD/LRFD Manual for Engineered Wood Construction; Structural Wood Design Solved Example Problems.
Standard Practice for Bracing Masonry Walls: Developed by the Council of Masonry Wall Bracing and recognized by OSHA as an acceptable method of bracing masonry walls, this manual provides for evacuation of the restricted zone at various wind levels and bracing heights. This standard is intended to improve safety on the job site by providing design criteria for masonry and bracing systems used on free-standing masonry walls to resist specified wind loads during construction. The Appendix shows sample solutions to a number of design conditions and assists in making decisions of how and when to brace.
Construction Safety and Health:  This book offers an up-to-date, practical resource that focuses specifically on the needs of modern construction professionals and on the requirements set forth by OSHA and other regulatory agencies relating specifically to construction. Extensive coverage of construction safety and health with topics including: job safety and hazard analysis, emergency response plan, and preventing violence in the workplace. Includes comprehensive and current coverage of all sections of 29 CFR 1926 of OSHA's Construction Standard. For construction professionals.
Each chapter focuses on one key area of concern, and chapters are sequenced to reflect the typical organization of college-level construction safety and health courses. Extensive updates include: LEED accreditation; effects of design on construction safety; new material on ergonomics, human factors, and behavior-based safety; and much more.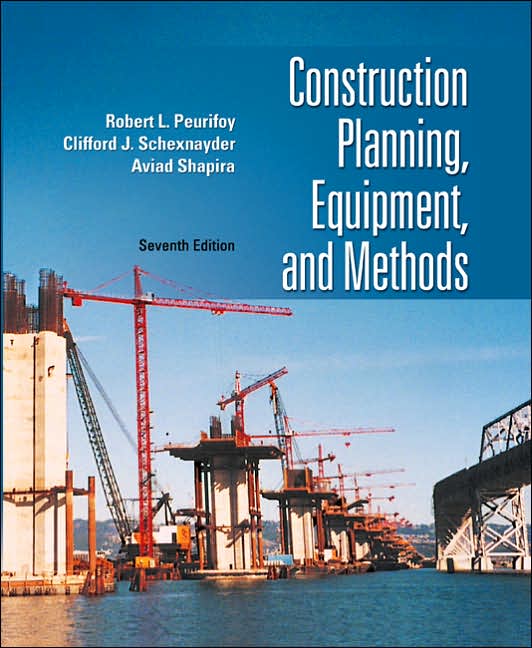 Construction Planning, Equipment, and Methods (Mcgraw-Hill Series in Civil Engineering): The Seventh Edition of Construction Planning, Equipment, and Methods, follows in the footsteps of the previous editions by providing the reader with the fundamentals of machine utilization and production estimating in a logical, simple, and concise format. Our text features expanded coverage of building in today's global environment. Hundreds of photos and illustrations have been added to the seventh edition to make this dynamic text even more accessible to both students and professionals. In addition, since technology is constantly evolving, this text provides an understanding of machine capabilities and how to properly apply those capabilities to construction challenges. Web-based exercises have been added to many chapters to draw attention to the expanding volume of information available over the Internet.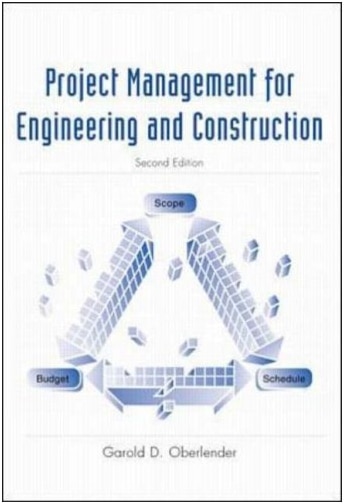 Project Management for Engineering and Construction:  The purpose of this book is to present the principles and techniques of project management, beginning with the conceptual phase by the owner, through coordination of design and construction, to project completion. Throughout this book, the importance of management skills is emphasized to enable the user to develop his or her own style of project management. The focus is to apply project management at the beginning of a project, when it is first approved. Too often the formal organization to manage a project is not developed until the beginning of the construction phase. This book presents the information that must be assembled and managed during the development and engineering design phase to bring a project to successful completion by the owner.
Fully revised throughout, this up-to-date guide presents the principles and techniques of managing engineering and construction projects from the initial conceptual phase, through design and construction, to completion. The book emphasizes project management duringthe beginning stages of project development to influence the quality, cost, and schedule of a project as early in the process as possible. Featuring an all-new chapter on risk management, the third edition also includes new sections on:
Ensuring project quality
The owner's team
Parametric estimating
Importance of the estimator
Formats for work breakdown structures
Design work packages
Benefits of planning
Calculations to verify schedules and cost distributions
Common problems in managing design
Build-operate-transfer delivery methods
Based on the author's decades of experience in working with hundreds of project managers, this essential resource includes many new real-world examples and updated sample problems.
Project Management for Engineering and Construction, Third Edition, covers:
Working with project teams
Project initiation
Early estimates
Project budgeting
Development of work plan
Design proposals
Project scheduling
Tracking work
Design coordination
Construction phase
Project close out
Personal management skills
Risk management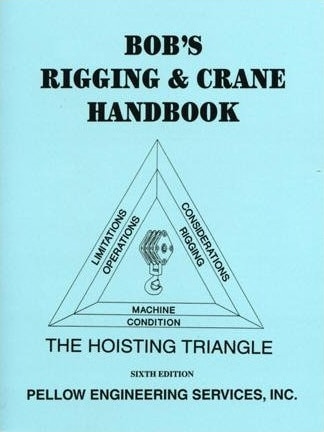 Bob's Rigging & Crane Handbook Desk Size (7th Edition):  Large desk reference size 8.25″x10.75″, softbound. This book contains new and updated information on slings, wire rope, rigging hardware and mobile crane operations. Included are industry standards and OSHA regulation.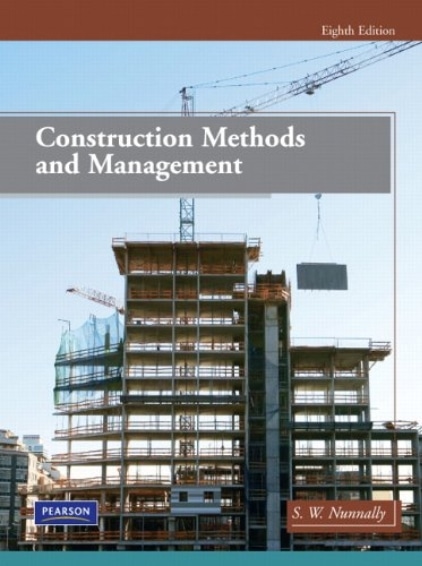 Construction Methods and Management (8th Edition):  Construction Methods and Management, 8/e, is designed to guide construction engineers and managers in planning, estimating, and directing construction operations safely and effectively. Comprehensive and up-to-date, the text integrates major construction management topics with an explanation of the methods of heavy/highway and building construction. It incorporates both customary U.S. units and metric (SI) units and is the only text to present concrete formwork design equations and procedures using both measurement systems. This edition features information on the latest developments in soil excavation, asphalt paving, and earthmoving equipment.
Building Construction Illustrated:  For nearly three decades, Building Construction Illustrated has offered an outstanding introduction to the principles of building construction. This new edition of the revered classic remains as relevant as ever-providing the latest information in Francis D.K. Ching's signature style. Its rich and comprehensive approach clearly presents all of the basic concepts underlying building construction and equips readers with useful guidelines for approaching virtually any new materials or techniques they may encounter.
New to this edition are digital enhancements delivered as an online companion to the print edition and also embedded in e-book editions. Features include a 3D model showing how building components come together in a final project.
llustrated throughout with clear and accurate drawings that present the state of the art in construction processes and materials
Updated and revised to include the latest knowledge on sustainability, incorporation of building systems, and use of new materials
Contains archetypal drawings that offer clear inspiration for designers and drafters
Reflects the 2012 International Building Codes and 2012 LEED system
This new edition of Building Construction Illustrated remains as relevant as ever, with the most current knowledge presented in a rich and comprehensive manner that does not disappoint.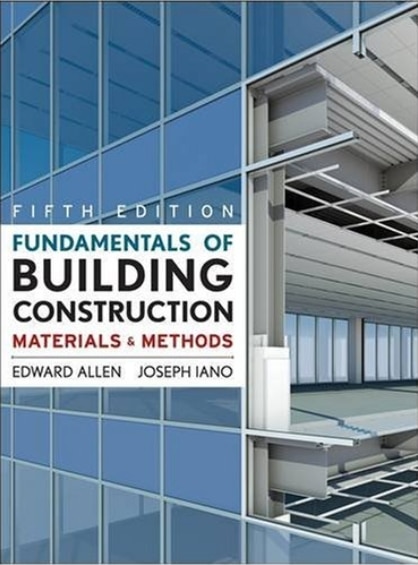 Fundamentals of Building Construction: Materials and Methods:  Now in its Fifth Edition, this essential textbook has been used by thousands of students annually in schools of architecture, engineering, and construction technology. The bestselling reference focuses on the basic materials and methods used in building construction, emphasizing common construction systems such as light wood frames, masonry bearing walls, steel frames, and reinforced concrete. New introductory material on the processes, organization, constraints, and choices in construction offers a better look at the management of construction. New sections covering the building envelope uncover the secrets to designing enclosures for thermal insulation, vapor retarders, air barriers, and moisture control. The Fifth Edition also features more axonometric detail drawings and revised photographs for a thoroughly illustrated approach and the latest IBC 2006, CSI MasterFormat, ASTM references, and LEED information.
Engineering Economic Analysis:  Jerome Lavelle, co-author Engineering Economic Analysis, 11E, won the 2011 Wellington Award, which is given at the Institute of Industrial Engineers (IIE) Annual Conference & Expo and recognizes outstanding contributions in the field of engineering economy. His co-authors, Donald Newnan and Ted Eschenbach, have both taken home the prize in the past.
This eleventh edition of the market-leading Engineering Economic Analysis offers comprehensive coverage of financial and economic decision-making for engineers, with an emphasis on problem solving, life-cycle costs, and the time value of money. The authors' concise, accessible writing, practical emphasis, and contemporary examples linked to students' everyday lives make this text the most popular among students. And with the most extensive support package, this is the easiest book to teach from.
Mark DeSantis runs www.learncivilengineering.com and has published a great manual for the construction depth exam, the Construction Depth Practice Exam and Assessment Guide.
This book covers your depth section as well as giving you an assessment of where you are with your studying.  You'll get the top 40 questions asked on the construction exam.
People have found this exam to be one of the most realistic exams for the construction depth exam and I think it is worth your purchase if you are taking that depth section.
Dr. Goswami is at it again.  He's made some good breadth practice exams and now has branched off to make them for each individual depth section.
This is the second printing of this book and now includes updates to meet the new specification from the NCEES organization.
You'll get 40 breadth and 40 depth questions with this book.  This book is brand new so the general opinion on the book hasn't really surfaced, but based on his previous books I'm sure this can only help.  If I were taking the depth section in construction I would give this a go.  For the price it is a steel.